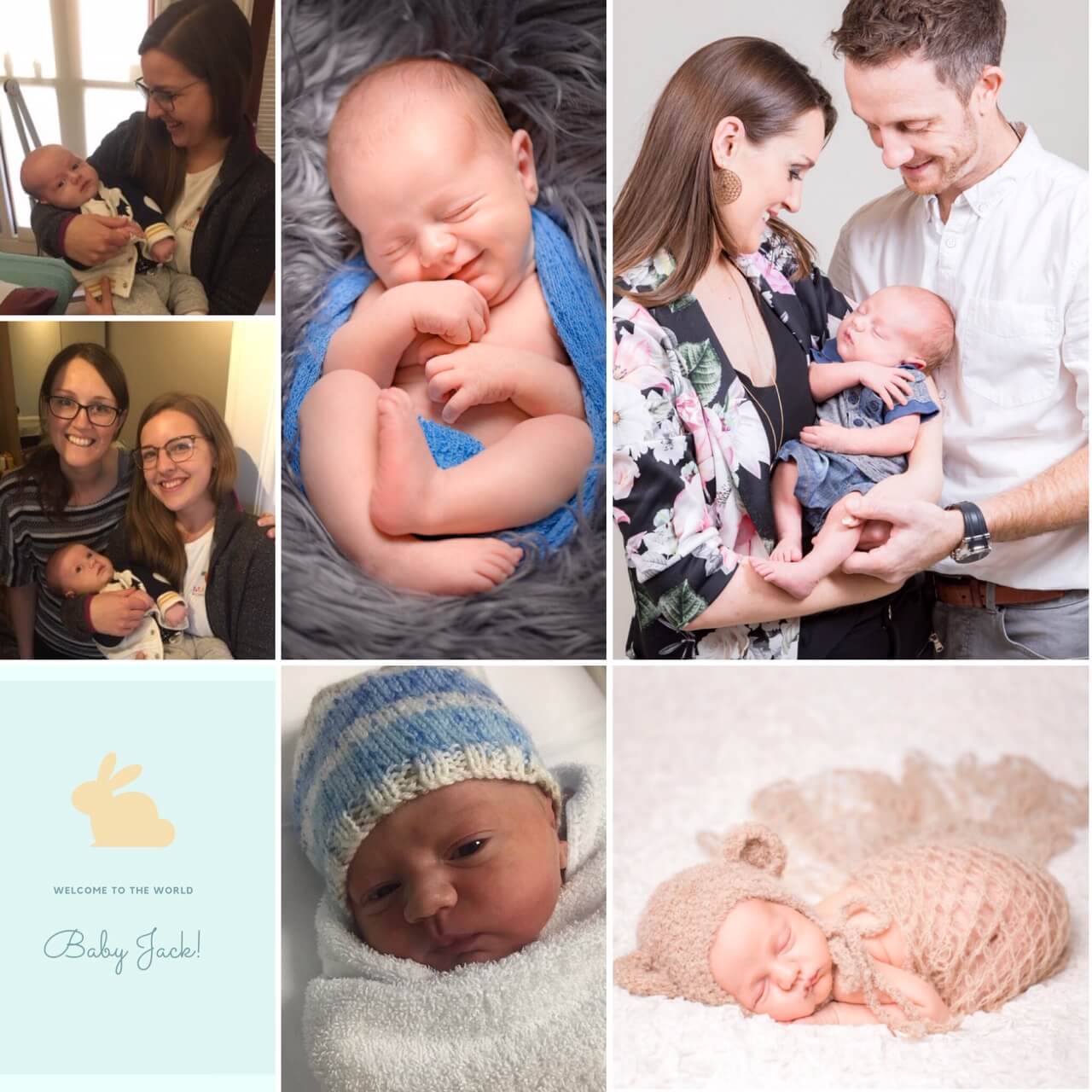 The Stones Family
A Natural Pregnancy Success Story
Where We Started
My name is Helen and I am 33 years old. I have been with my partner for 14 years and after 10 years of us working abroad, we decided to move back to the UK to settle down. I started a new job as a Recruitment Consultant and my husband returned to his trade as a Joiner / Boat Builder. We got married in 2015 in a beautiful church in Cheshire and celebrated our honeymoon in Scotland. We got 2 beautiful dogs and owned a beautiful house but there was just one thing missing ….so we started trying for a baby.
Trying for a Baby
We ended up trying for a baby for around 2 and a half years. At first, we didn't think much of it but as time went on, the stress built up and we started to think it would never happen. I was finding my job stressful which clearly didn't help matters and everything was becoming too much for us both. We supported each other through our low moments and we started to think that it just wasn't meant to be. What made it harder was that many of our closest friends, family and work colleagues were all falling pregnant and it just felt like it was happening to everyone except us.
Fertility Treatment
We started fertility treatment at the hospital. They were brilliant and we had various tests such as a sperm sample for my husband, various scans; I had my tubes flushed etc and we discovered that I have some mild endometriosis but nothing that would suggest that we couldn't fall pregnant. All the other tests came back as normal; it was just a waiting game. We were advised that we would have to try for 3 years before being eligible for starting IVF. We then decided to try acupuncture as it had been recommended to us by a friend. If I'm completely honest, I was cynical at first but we thought anything was worth trying so we booked the first session.
The First Session
As soon as I had the first treatment, I noticed physical effects straight away. My periods had always been extremely heavy and painful but after the first treatment, I noticed that they were much lighter and a lot less painful.  I also felt very "relaxed and calm" for several days which felt brilliant!
During Helen's initial consultation in mid-January, we talked about all things menstrual, hormonal, stress levels, work-life balance and any other issues she was having. Not surprisingly, the main concern was Helen's stress and anxiety levels which had begun to impact her day-to-day life more than she had realised. Her menstrual cycle was irregular, heavy, severely painful and she was also suffering from pre-menstrual syndrome (PMS), migraines, and back pain. Her sleep was frequently disturbed by panic attacks, and the pressure to hit targets at work.
The first session is focussed on background information, and getting to know each other. It's really important to have a good vibe with your practitioner – or anyone you're enlisting to help you on your fertility journey – as part of your support network. You should always feel comfortable and respected, and look forward to your sessions as a bit of 'you-time' rather than another chore (more stress…)!
I advised Helen to reduce her workload at work, and at home. Asking for help from friends and family where possible, to help give her more time for rest and relaxation. Don't be afraid to ask for help! Fertility treatments are stressful and emotionally draining, enlist the support of friends and family wherever possible.
The Follow Up
Over the course of the treatment, I constantly felt less stressed and always looked forward to my sessions. My periods remained lighter and more manageable and I noticed a big change in my mental state- I felt more positive and able to cope with the situation.
Helen's treatment was focussed on reducing stress, improving blood flow to the reproductive organs, and supporting her hormonal balance, which stress can interfere with. In Traditional Chinese Medicine theory, treatment was aimed at moving Liver Qi Stagnation and resolving Blood Stagnation in the Uterus as well as nourishing Blood and calming the Mind.
Each session is individually tailored to each patient, in Helen's case, the most frequently used points were;
BL 23, DU 4, Yintang, Shenmen, Ren 4, Ren 6, Zigong, ST 28, LI 4, LIV 3, KID 13, ST 36, SP 6, PC 6
Helen came for weekly sessions, where we would discuss how her week had been, and noting any changes in her menstrual cycle and symptoms. Her husband always joined us for the session for extra support and it was great to involve both future mum and dad!
Many years of constantly trying for a baby can wear you out! I advised Helen and Jonny to put this on the back burner for the next few months, so that we could build up her energy reserves needed for healthy endometrial lining, follicle and egg production, before trying again. It's not popular advice when you feel as if time isn't on your side – but you can't run on empty!
After 5 sessions, they took a well-deserved trip away…
Conception!
Emma suggested that we wait a couple of months after the start of the treatment before we try for a baby again. At first, we didn't really want to stop trying as that would be at least 2 cycles that we would miss but we trusted Emma and took her advice. The very first time we tried after a few months, we fell pregnant. We found out while we were on holiday, visiting my brother in Australia and we couldn't have been happier! I genuinely believe that acupuncture has a huge part to play in us falling pregnant – not only what it did to my body, but also my mental state as well! For anyone who is in a similar position, I would highly recommend giving it a go! I have been telling anyone who will listen!!
Helen continued to have acupuncture treatment throughout the pregnancy with a further 5 sessions where we addressed her migraines, back and neck pain – and watched the bump grow!
Where We Are Now
The pregnancy was wonderful and I continued treatment for the majority of the 9 months.  Our little boy, Jack came into the world on 26th November 2018 and he is just perfect! Thank you so much to Emma for the most precious gift of all! Our lives are now complete!
This is why I do what I do, to be able to provide support for anyone going through fertility issues is hugely rewarding and I absolutely love being part of this journey with all of its ups and downs. If you would like support for natural fertility or through your assisted fertility treatment, please don't hesitate to get in touch.