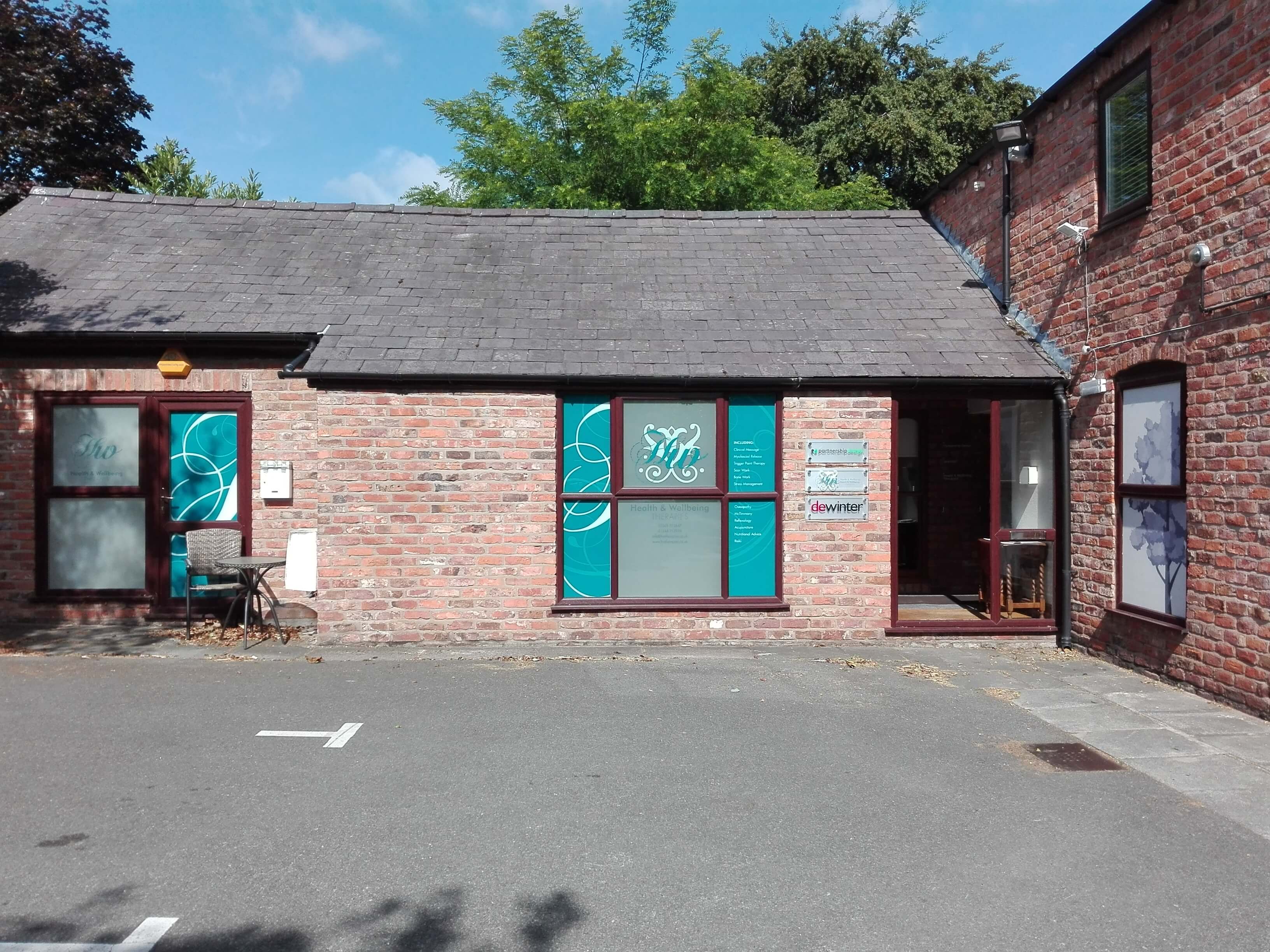 Chester
The Health & Wellbeing wellness centre in Chester is located in a quiet spot, just off the A41, close to the city centre.
The clinic is very welcoming, calm, with a relaxing atmosphere.
Treatments on offer here include acupuncture, Chinese massage (TuiNa), cupping and Infrared Heatlamp therapy; great for relieving pain, supporting fertility, optimum health and wellbeing.
Free on-site car parking, restroom, refreshments, and no stairs!
Mango Acupuncture at Health & Wellbeing Therapies, Chester
Treatment Room
Cupping and Heatlamp therapy in action with fellow therapist and long-time client
Waiting Area
Relax here, switch off, and help yourself to filtered water and reading materials
Treatment Room
You'll want to return simply for the heated bed