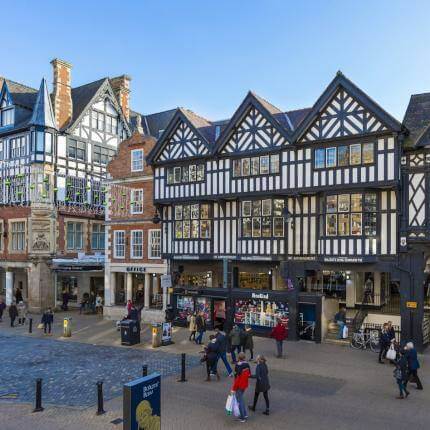 Get Affordable Acupuncture in Chester
We also run a 'multibed' acupuncture clinic inside CH1 Fitness Gym in the city centre, which offers a more affordable way to get your acupuncture fix.
By having two or three beds set up in the spacious treatment room overlooking the Chester Catherdral, we can keep prices down.
For more information on what to expect please click here, drop us an email, or give us a call.
This clinic offers 30-minute sessions for £20.
Although easily accessible on foot, Chester also has plenty of public transport options to bring you to the city centre.
Mango Acupuncture at CH1 Fitness, Chester
Entrance
A short walk inside the Grosvenor Shopping Centre you'll find the entrance to CH1 Fitness
Waiting Area
Request your tea or coffee, turn off your phone, and Emma will come to greet you
Treatment Room
Clean, modern, spacious room with a view!
Like the look...
To book your visit to Mango Acupuncture at our multibed location, please contact us via phone or email, or click Book Now